Refresh
Oh – we might see a Xiaomi 12 Lite too. It's not likely, but not impossible.
This isn't fully a 'Lite' version of the Xiaomi 12, because its specs have too much in common with the main phone to be a real budget alternative.
But for people who don't like curved-edge screens, or don't need the top-top-top processing power (which, honestly, is most people) this will be a better phone.
Next up the Xiaomi 12X.
This is very similar to the standard Xiaomi 12, and we expect that's why this isn't called the 12 Lite – that implies it's a more budget alternative than it actually is.
In most ways the specs are the same, and the two variants are that the edges of the screen aren't curved, and the chipset is only the Snapdragon 870 (which is powerful, but not as powerful as the 8 Gen 1).
In China it's a little bit cheaper than the Xiaomi 12, but not by a dramatic margin – it's more like a mid-range alternative than a genuinely cheap version. Also, we don't really see X variants launch globally, so we're not sure if this one will or not.
That is, of course, if the Xiaomi 12 does launch in the West – there's an outside chance Xiaomi could opt to release an odd combination of phones, like the 12X and 12 Pro, but not the vanilla one.
Before you recoil, thinking that's weird and unlikely, there is a history of Chinese brands releasing Pro phones but not standard ones. That's happening with the OnePlus 10 Pro, for example.
It'd be a weird choice though, so we hope it's not the case.
The Xiaomi 12 is an interesting one, because it's a lot more compact than previous main-series Xiaomi phones we've seen.
If we had to make a guess, we'd say Xiaomi is trying to rival the Galaxy S22 series here. The vanilla phone in Samsung's S line is always quite compact at around 6.1-inches, while the Plus model is bigger (and the Ultra model has top specs).
The smaller, spec-heavy option is great for people who want a top-end phone but don't have huge mitts.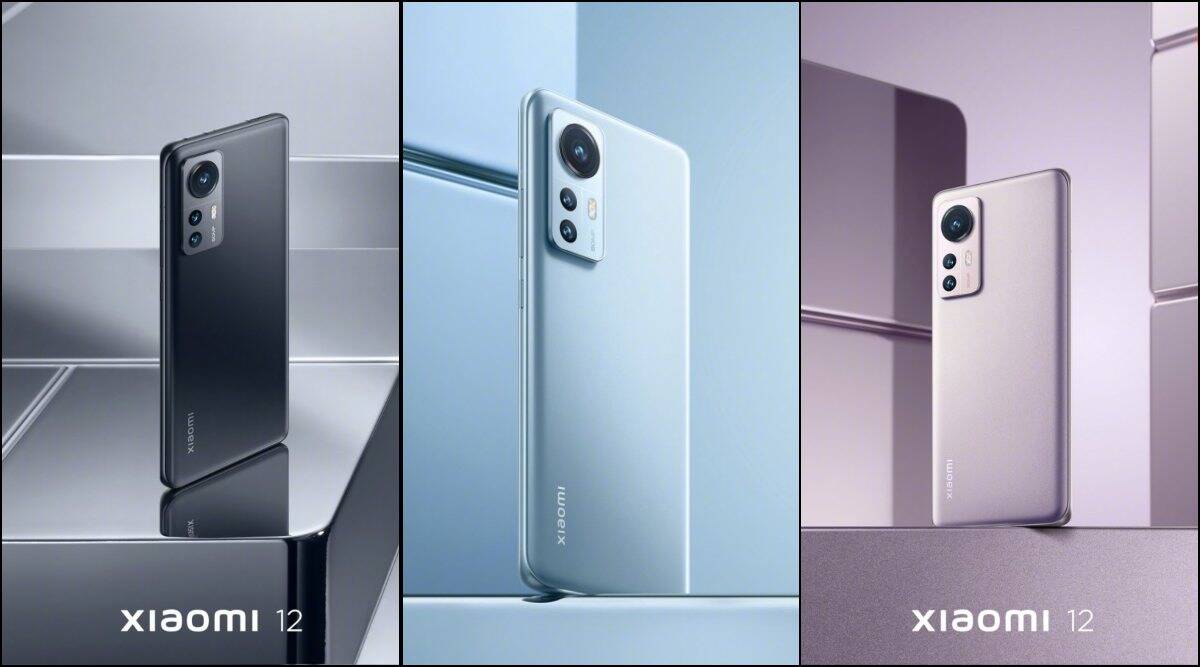 Let's look first at the Xiaomi 12, the 'vanilla' phone in the series.
This has a 6.3-inch FHD+ 120Hz screen, three rear cameras with a 50MP main, 13MP ultra-wide and 5MP telemacro snapper, a 4,500mAh battery, 67W wired and 50W wireless charging, and a Snapdragon 8 Gen 1 chipset.
So it sounds like a feature-packed flagship phone, though one that's surprisingly small given Xiaomi's usually-giant mobiles. That's if the international version is the same as the global variant, a fact we'll have to see about.
We like the design, especially of the pastel-looking colors. It looks relatively understated compared to some other Xiaomi mobiles we've seen.
Here's the usual schedule for one of these things:
We'll share some expectations and analysis for a few hours.
Just before the event starts, the brand will likely kick of some pre-show sizzle reel footage that might tease what's coming – or it could just be a load of adverts for existing products.
The show will likely go on for 60 to 90 minutes, unless Xiaomi wows us with loads of tech. That's unlikely though – even Apple's event last week lasted less than an hour, and there was loads there.
Once the event finishes, we'll share any extra analysis, especially on extra tech they show off that surprises us. If we get any reviews, we'll also share them here.
Welcome to our Xiaomi 12 live blog. We've got a few hours to go until it kicks off, but we can use this time to look through all our expectations.