We may earn a commission if you make a purchase from the links on this page.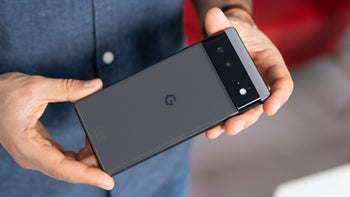 One of the pleasures of owning the Pixel 6 and Pixel 6 Pro is using Gboard. The latter offers a feature that corrects grammar while you type in English (Google says that this feature will eventually be available for other languages). Google says that it was able to meet its goal to develop grammar correction that "enables users to correct their text entirely on their own device without ever needing to send their keystrokes to a remote server."
Here's how this works. Let's say that your boss has sent you a text inviting you to visit his new palatial home. You type back, "I am look forward to go." Just before you are about to send this, you notice that Google has Gboard underlining in blue the word "look."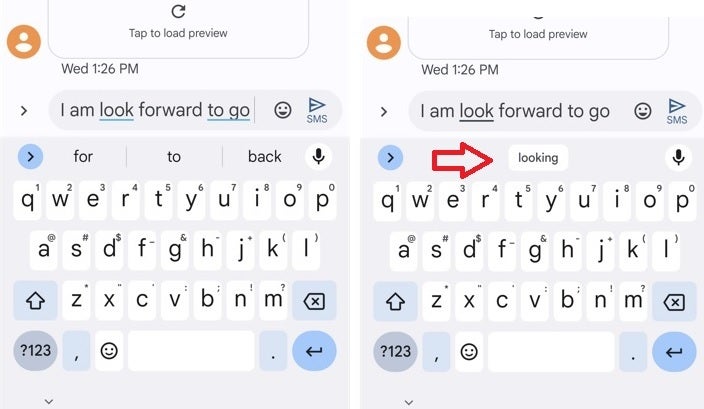 Gboard correcting grammar on the Pixel 6 Pro
The blue underline means that you have made a grammatical error and when you tap the word that is underlined, you see a suggestion show up in the correction field below. In this case, the recommended correction is the word "looking." Press on the word and your message is automatically corrected and a crisis is averted.
Get the Pixel 6 or the Pixel 6 Pro
Originally offered by Google as an exclusive for the Pixel 6 Pixel 6 Pro, it appears that the feature is making its way to other Pixel models. On Reddit, a Pixel 5 user wrote that after dictating a sentence using voice typing, he noticed that his grammatical errors were underlined in blue just like grammatical errors on the Pixel 6 line are. He also discovered that the feature could be disabled in the Gboard spell checker settings.
Android Police found the feature on the Pixel 5a and the Pixel 3a running Gboard beta 11.4.08. To be clear, while this feature is surfacing on older Pixel handsets, it has not shown up on any non-Pixel Android phones.